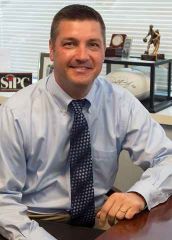 Investing Made Easier
We offer financial strategies for both businesses and individuals that address your challenges and fit your needs. Big business or small, soon-to-be-retiree or new college grad, we get to know your concerns and work to solve them with a confidential team approach.
Located inside the Taunton Federal Credit Union, our location combines the experience and trusted advisory services provided through Voya Financial Advisors with the member-focused service that Taunton Federal Credit Union has become known for over 70 years. We work to provide unbiased and holistic personal and business planning in a way we feel best suits our clients, working with a wide range of highly reputable companies on your behalf, helping you work toward peace of mind.
Passively managed index funds and actively managed funds can perform differently over different market cycles. Find out more about each.

This article offers a strategy that may help address sequence risk — the danger of poor investment performance at the outset of retirement.

Explore the unique features and risks of indexed annuities and their potential role in investors' retirement income strategies.

Decisions made when claiming Social Security retirement benefits can make a big difference in spousal and other dependents' survivor benefits.