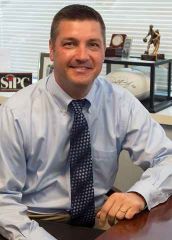 Investing Made Easier
We offer financial strategies for both businesses and individuals that address your challenges and fit your needs. Big business or small, soon-to-be-retiree or new college grad, we get to know your concerns and work to solve them with a confidential team approach.
Located inside the Taunton Federal Credit Union, our location combines the experience and trusted advisory services provided through Voya Financial Advisors with the member-focused service that Taunton Federal Credit Union has become known for over 70 years. We work to provide unbiased and holistic personal and business planning in a way we feel best suits our clients, working with a wide range of highly reputable companies on your behalf, helping you work toward peace of mind.
Compare the potential future value of tax-deferred investments to that of taxable investments.

How much life insurance would you need to produce a sufficient income stream for your family?

Estimate the potential cost of waiting to purchase a long-term care insurance policy.

Calculate the rate of return you would have to receive from a taxable investment to realize an equivalent tax-exempt yield.